Kelley Kronenberg Seeking Recent Barred Graduates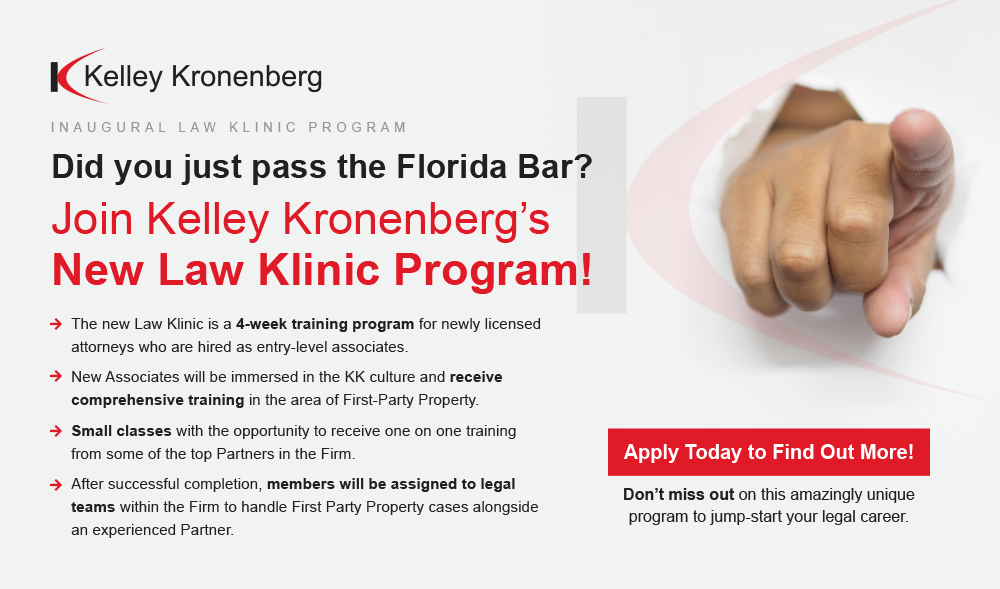 Kelley Kronenberg is seeking attorneys who passed the February 2022 Bar exam and who have an interest in First Party Property Litigation. Candidates may be located anywhere in the State.
The firm's Law Klinic starts in October (and will also be open to the July Bar takers). This is the firm's 2nd year running this program and it has been extremely successful. It is a 10-week intensive training program in to the area of First Party and led by some of top FPP Attorneys in the firm. Please see the informational flyer above.
Candidates may apply online or they may send their resumes directly to Caroline B. Cimei, Esq., Director of Talent Acquisition, for consideration.