Foley and Mansfield, PLLP Seeking Litigation Attorney in Miami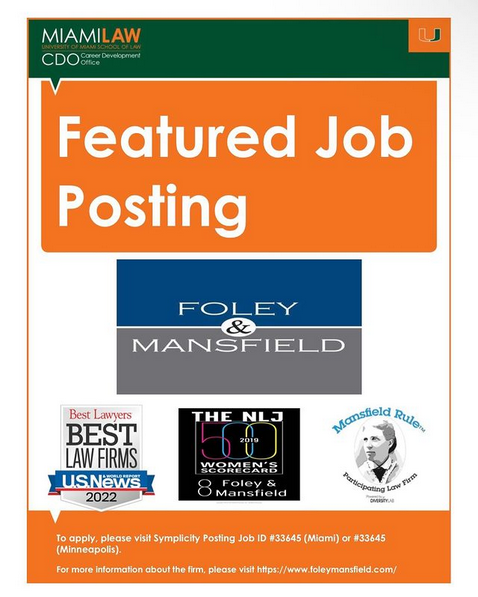 Foley & Mansfield, a professional limited liability partnership, is a national law firm with more than 120 attorneys in offices from coast to coast. We provide legal expertise, creative solutions and extensive trial experience for large corporations, small businesses, and individuals.
We have an opportunity for an insurance defense litigation attorney to support our Miami medical malpractice team. The ideal candidate will have strong verbal and written communication skills, in addition to good academic credentials. The candidate must be a self-starter and possess the ability to multi-task. Working with others in a team-oriented environment is essential.
Qualifications:
• 3-5 years litigation experience
•  Demonstrated interest in professional liability defense a plus
•  Hands-on experience taking a case file from inception through resolution
• Must be admitted to practice in Florida